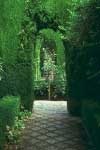 OUR DISTINGUISHING FEATURE

"Quality is our trademark and comes from a century's experience in the Filippi family". It can be seen foremost in the company's approach to any given project: first there is thorough analysis of the client's expectations. This is followed by a site analysis and finally we decide what potential the site offers in terms of design and style so as to be in harmony with the surroundings. Quality also means researching and selecting the finest plants, shrubs and trees
from the best nurseries in central and southern Italy (and also Mediterranean Spain when necessary), which are in the perfect condition for implantation and integration with the client's plot.


We take our work very seriously and we provide a service which is precise but also flexible and long lasting.

For our Company quality is also about respecting green spaces in every stage of project implementation: product selection, purchase, preparation of the plant material, transfer to deposit, loading onto the lorry and finally implantation.

The more care is taken in the moving stages, the longer the plants will last. It is due to knowledge and culture that we have learnt to respect plants and treat them as living beings.

Once these parameters have been respected can we then move on to another important aspect of quality control, such as choosing the best time for watering – nighttime or daytime, carrying out the dynamic and evolving maintenance of green spaces.